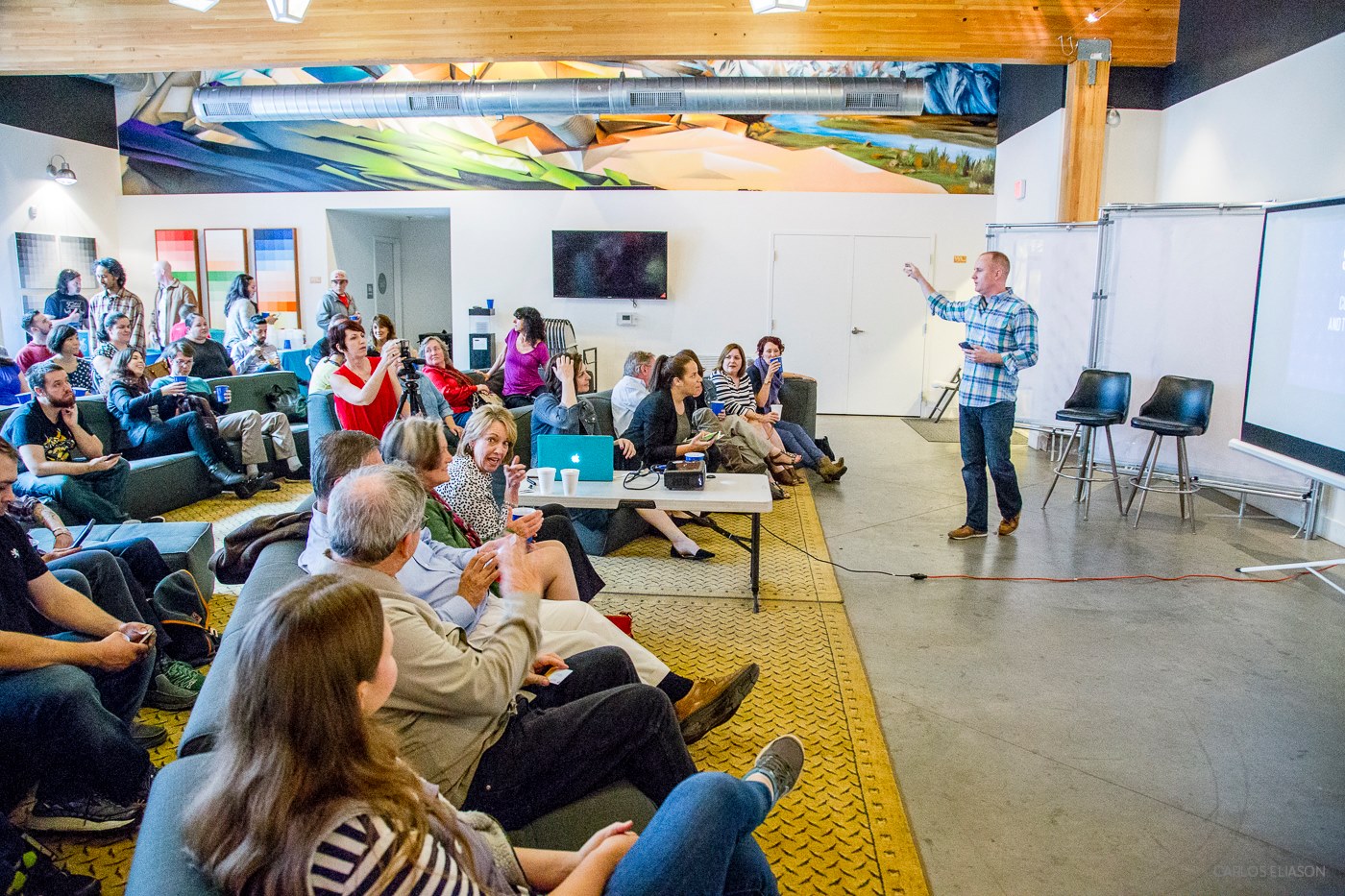 Our vision
We see creativity as an essential element to every worthwhile idea. Our vision is to live in a Sacramento where everything begins and ends with creativity. We want Sacramento to be recognized for its integration of creative problem-solving and design thinking in all aspects of community, governance, and business. We think creativity should no longer be a tool only artists employ.
Our reputation
Sacramento's creative scene has found its voice. Creativity+ is its megaphone.

Whether you're an artist, writer, jewelry maker or film maker. This is the pulse of Sacramento's creative community.

Creativity loves company.

Creativity thrives on inspiration. Inspiration loves community.
— Brantley Payne, Partner & Creative Director, un/common
our mission
Our mission is to champion and inspire creativity throughout Sacramento. We want to promote the understanding that creativity is an essential element to any good idea. By bonding communities, reimagining problems, and building tomorrow's leaders, Creativity+ seeks to inspire dialogue amongst the creative community in our hometown.
our supporters
CADA —Since 1978, CADA has been about building neighborhoods for people, not for profits. As a self-supporting public agency, fiscal prudence is a must. But we're also driven by another bottom line: to build safe, affordable and environmentally sustainable urban neighborhoods that people are happy to call home.
Position Interactive — Creative solutions for the digital and physical world. Strategy, design and development under one roof.
Honey – Design and marketing for food, beverage, and agriculture.
Page Design Group – Page Design Group is a full-service creative team of brand specialists, graphic designers, web developers, animators, and copywriters - dedicated to helping clients tell their stories.
3fold – Combining our deep understanding of marketing, communications channels, audiences motivations, and tactical delivery, we connect our clients with their customers authentically and efficiently. Our media plans, messaging, and creative designs are built in context and aligned with culture. This means our clients stay relevant and engaged with their customers, and on-track to reach their goals.
Warehouse Artist Lofts – WAL (Warehouse Artist Lofts) is a mixed-use, mixed-income community for artists located in downtown Sacramento's Historic R Street District. The community includes 116 rental apartments, ranging from studios to three-bedroom units, and ground floor commercial/retail space.
GETTING HERE
WAREHOUSE ARTIST LOFTS: 1108 R StreeT
Unless otherwise noted, events are held at the Warehouse Artist Lofts at 1108 R Street in Sacramento, in the community room on the second floor. The entrance is on the 12th street side. Enter on the ground floor, take the elevator to the second floor and follow the signs into the community room.
Parking
Convenient, free street parking is available throughout the neighborhood. Parking is 2 hour first come first serve street parking. Arrive 15 minutes early to get a good spot. Don't forget to move your car - we don't want you to get a ticket!